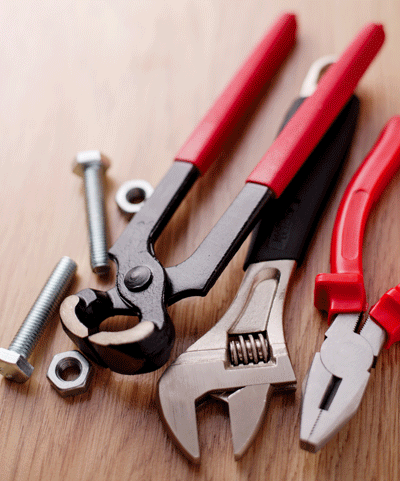 Our Company
Drainage problem's are something which nearly everyone is faced with at some time in their life, and they can cause disruption, inconvenience, and even health risks.
In most cases, bad construction and out-dated materials lead to drainage obstruction. These problem's occur in various places such as sinks, drain pipes and sewers, which can be annoying.
Without knowing it, you might be responsible for the blockage too. Locating a professional drainage company that is efficient and affordable can be a hassle.
---
---
Our Bio - Sheffield Drainage
Sheffield Drainage was founded as an independently owned company lead by a group of dedicated professionals set on providing the best drainage service to residents in Sheffield.
We have gathered years of experience as we have been schooling, training and modifying to the ever revolving drainage needs and scenarios with different private and commercial property.
We have the necessary expertise to deal with all things drainage, be it unblocking sinks, toilets, baths, or drains, repairing blocked or damaged drains or sewers, or replacing old pipes and systems when needed. Our specialists are outstandingly skilled and are thoroughly authorized for the duties they carry out as they perform a fantastic service delivery.
Using the latest technology and cost-saving methods, we are able to offer affordable, quick, and long-lasting solutions to any of your drainage issues. And, we are working tirelessly to discover fresh and better ways to increase your happiness.
Our Mission - Sheffield Drainage
Our core company philosophy is built around the principles of integrity, professionalism, and true service. We never forget the very purpose we were established for, no matter how big we become.
Since our inception decades ago, our company has remained agile and dynamic. At Sheffield Drainage, we've done away with standard and premium service distinctions.
At Sheffield Drainage, we don't classify our services into according to quality offerings. We deliver quality services to our customers, as individuals not clients, because we understand they want durable solutions for their drainage problem's and at an affordable price.
We empathise with your discomfort about that blocked drain. We understand the distress and interference a damaged sewer can cause to your regular activities. We will do everything possible to guarantee a quick solution.
Collaborating To Maintain Drain Function
We will always provide the best solution q not the easiest, or the most profitable for us q which is determined by a detailed inspection and analysis of the problem, before work begins.
Although we partner with different high quality equipment makers to bring you the best drainage service at affordable costs, we believe that our most important partner is you.
The team at Sheffield Drainage offers free advice and consultation on what you can do to keep your own drains flowing.
As part of the service, our technicians will give your tips for durability when they conclude repairs on your pipe works.
Because we want to make sure your drainage system lasts, Sheffield Drainage's service comes with a standard long-term guarantee.
---
Credible Service
There are no surprises with Sheffield Drainage; we show you what we find when we inspect your drains. We explain every decision taken, regarding your drainage solutions. When we have finished the work, we show you what we have done.
Our billing is straightforward; we only bill for work performed. We do not charge for callouts, pre-service inspection or post-service inspection. And that is not because we want to compete. Our prices are good because we believe in providing value to our customers; it's our responsibility.
We will answer your questions in understandable terms. We're ordinary people, just like you, who want to help you understand what happened to your drain, and how we can fi it.